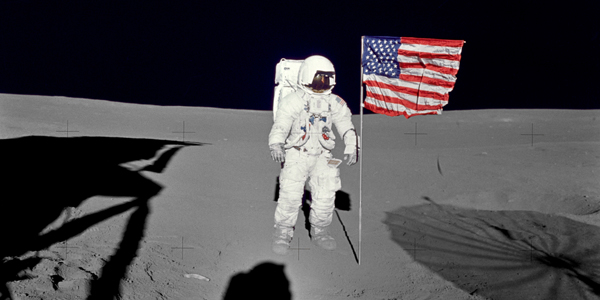 Join me on Friday, January 6th, at the World Financial Center Winter Garden for a live interpretation of Brian Eno's Apollo: Atmospheres and Soundtracks album. This free event kicks off the 2012 New York Guitar Festival.  More info below.

From the New York Guitar Festival's web site:
A Celebration of Brian Eno's Apollo: Atmospheres & Soundtracks
World Financial Center Winter Garden
Battery Park City, bordered by West Street, the Hudson River, and Vesey St.
"2012 marks the 30th anniversary of Brian Eno's landmark tribute to the NASA moon landings, Apollo: Atmospheres and Soundtracks. The New York Guitar Festival presents a rare live re-imagining of this masterpiece featuring the Brooklyn ambient ensemble Itsnotyouitsme, legendary NY guitar master Larry Campbell and special guests David Torn, Noveller, Tortoise's Jeff Parker, and Phish's Mike Gordon.
Originally commissioned as the soundtrack to Al Reinhardt's Oscar nominated documentary, For All Mankind, the music captures the wonder of space travel, evoking what Buzz Aldrin would call its "magnificent desolation". Eno and his collaborators guitarist/producer Daniel Lanois and instrumentalist brother Roger Eno, created a rich, deeply moving sonic landscape which melded cutting edge electronics and studio techniques with raw virtuosic guitar. A founder of the seminal rock band Roxy Music and known as the father of ambient music, Eno is highly influential for his work as a solo artist and producer of other artists including U2, Talking Heads, Coldplay, Devo, Depeche Mode, Laurie Anderson and Paul Simon. The album's tracks have also been used to great effect in films such as 28 Days Later, Traffic and Trainspotting, who's soundtrack has sold over four million copies.
The use of guitar on the record runs the gamut from the soaring minimalist harmonics of "Always Returning" to Lanois' grounded pedal steel on "Deep Blue Day", inspired by the astronaut's decision to bring music by country legends Buck Owens and Merle Haggard and others as accompaniment to their nearly half million mile trek.
The performance will feature scenes from the documentary feature "Man In The Right Seat", a work in progress by director Craig Teper, whose film "Vidal Sassoon The Movie", was released in 2011. Man In The Right Seat is the chronicle of Apollo 14 astronaut Edgar Mitchell, whose epiphany on the return flight from his moonwalk, would forever alter the course of his life and bridge the gap between scientific exploration and mystical experience. Mitchell's first hand accounts of the journey to and from the moon will punctuate this evening of grand and gentle music at the foot of the newly rising World Trade Center."